Master your
story,
fuel your
success.
It is time to examine your narrative, remove the tangles, and attain your goals.
about untangled narrative coaching
Narratives and decision making
A Narrative is a spoken or written account of connected events.
Each of us has a narrative surrounding our value and the value of the things we create.
These narratives, when complete and clear, allow us to make our best decisions. When we get tangled, the decisions we make and the actions we take will be misguided.
Sometimes these tangled narratives can lead to destructive actions or to an overall inability to make your next right action.
the three narratives
Let's break down your overall narrative into its components.
INNER NARRATIVE
The story we tell ourselves about ourselves. It is either an opening or an obstacle to obtaining what we want.
SOCIAL NARRATIVE
The story we tell others about ourselves which can be skewed by perception.
VALUE NARRATIVE
The story we tell about the value of what we have produced, created, or discovered.
When any of these three narratives get tangled it directly affects our path to success.
A "Tangle" is an incomplete, poorly woven, or untrue element in your narrative.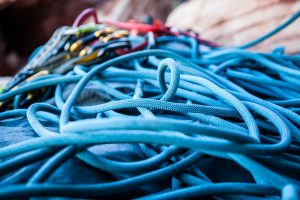 one on one – live
One on One Live Coaching happens via Zoom Web-conferencing where both the coach and the coachee are sharing thoughts in real time. This is the best method for those who can afford time for a full length session.
one on one – asynchronous
One on One Asynchronous coaching takes place throughout the week via the Marco Polo App, Google Hangouts Messenger, or by Text. Instead of meeting for a solid live session, coaching flows back and forth as ideas happen where only a minute or two is necessary for any one interaction to be complete.
pods and masterminds – live
Pods and Masterminds are both group coaching methods used to reduce the cost of coaching by incorporating the coaching of multiple coachees simultaneously. Pods are usually held to three participants in size and Masterminds are often between five and seven.
The Coaching Framework
Untangled Narrative uses a framework called GOATEE. Goals, Obstacles, Analysis, Tactics, Expectations, and Emotions. Read below to learn more about each step of the framework.
It is important to note:
The first wave of using this coaching framework often does not start with your goals and more than likely will move out of order from step to step while we put together the story of what transformation you desire. Many clients find that their journey begins with a look at their expectations or emotions. Others find that they are stuck in analysis paralysis. Please continue reading below with this in mind.
identify your
goals
WhaT do you want to be different as a result of this coaching work and when do you want to see those results?
clarify the
obstacles
what is in the way of making the transformation you want to make? These could be internal or external. They could be human, inanimate, or narrative.
analyze

for appropriate action
we pause here to shift our energy to curiosity, acceptance, and compassion as we compare the goal and the obstacle. we make a specific plan of attack based on all of the information we have thus far.
execute the
tactic
we act upon our analysis with a combination of goal refinement, communication, and obstacle navigation.
monitor your
expectations
as we feel the friction of overcoming the obstacles, what does that friction reveal about our expectations? are they in line with our values? are the expectations realistic for our resources?
identify and feel your
emotions
After a single wave of pursuing your goals, how do you feel? what emotions specifically arise from the process? what do those emotions tell us about our next wave of actions?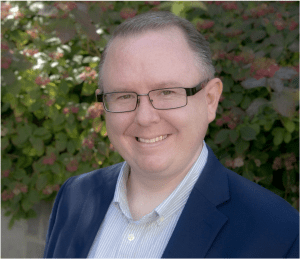 Hi, I'm Jim Karwisch.
My passion is to help others in their pursuit of what they want in life and I use my experience in communication, storytelling, business, improvisation, and facilitation to make this happen.
I worked in the Fortune 500 world from 1999 to 2014 when I stepped out to start coaching and facilitating full time.
I believe that the stories we tell ourselves and that are told to us by others directly impact our effectiveness and level of success in getting what we want out of business, relationships, and life.
Let's get started!